大掃除
I know it is early, but I had my "big sweep out" (大掃除) few days ago. I started at 22:30 and finished at 02:30, and I had thrown away so many precious collections of mine. Actually all my precious collections are soccer magazines which I began to collect since 1986.

The soccer magazines were in such a big pile that I had no choice but to throw them away to free up more space, and I am still trying to clear up the "unread" magazines as early as May 2000. That means, I am still reading the magazines before the Euro Championship in Belgium / Holland in 2000 (not to mention Japorea 2002!)

Many of those magazines have now ceased business. 奪標, Match, 90 Minutes, Soccerstars, GOAL, Total Football and Match of the Day. The only remaining publications are FourFourTwo and World Soccer. FourFourTwo is by far the best soccer magazines ever.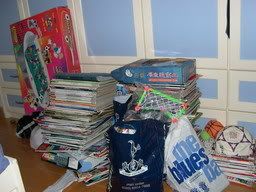 The stuff that I threw away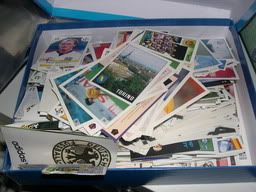 The Panini football stickers (90, 94 World Cups and Premier League 95) and cards that I used to collect when I was young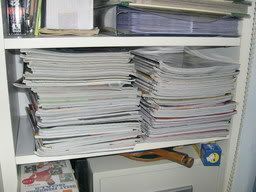 This is the "unread" magazines....my gosh