Taiwan Trip - Day 2
Had a breakfast at 水美. Then set off to our 2nd hotel - Caesar Park Hotel which is located at the centre of Taipei City. The 捷運 station was just beneath the hotel, so the location is excellent.

We had lunch at 鼎泰豐 but there is not much difference between the food there and the Hong Kong shop. We then took a bus to 101 World Trade Centre. It is the tallest building in Asia and it definitely looks posh externally and internally. We bought tickets to the observatory tower on the 98/F and the lift is the quickest in Asia - it took us exactly 45 seconds to reach 98/F from the bottom.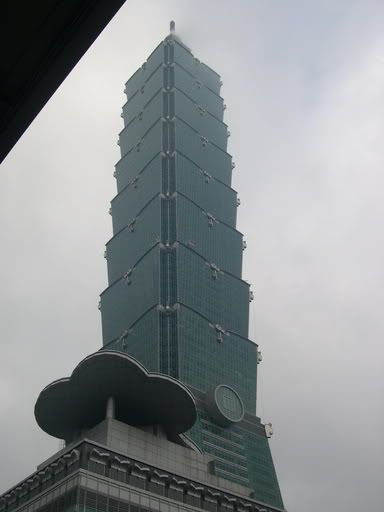 The view from 98/F is not overwhelmingly impressive though. The landscape of Taiwan and the lack of tall buildings around made the view ordinary. The amazing thing was that you can see the clouds going below you - it was THAT tall.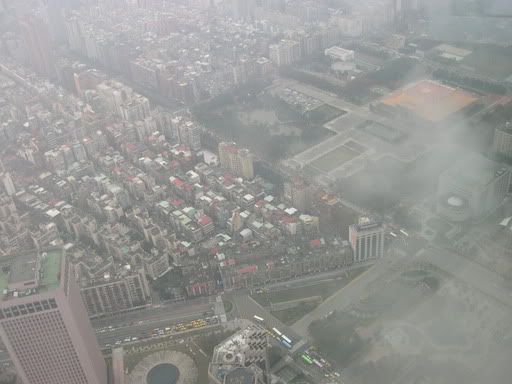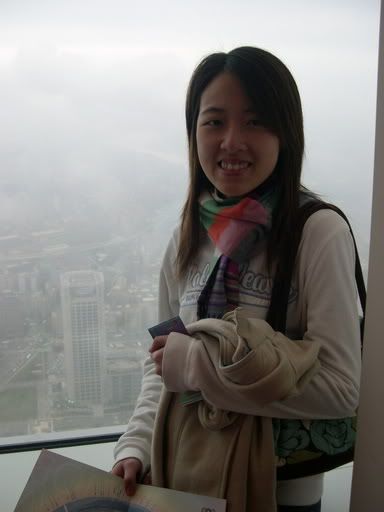 There are some shops in the 101 World Trade Centre and there is a large Page One where Ellen bought a romance book by John Grisham (I thought he only writes court dramas!). We then had a coffee before setting off to our next destination - 忠孝路. We had a brief walk at the 饒河街夜市 and then it was dinner time.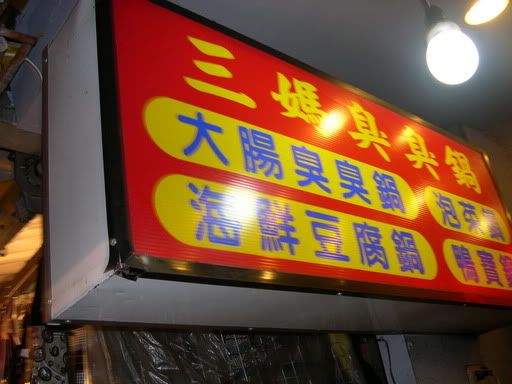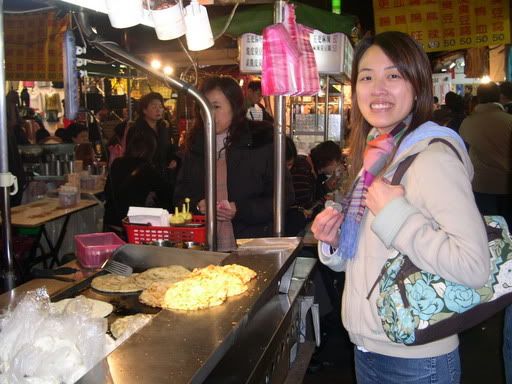 We had a very nice Japanese-style BBQ buffet dinner at a very nice restaurant. It costs HK$100 for each head and I left with a very full stomach (which resulted in some bad consequence which I am not going to detail here!)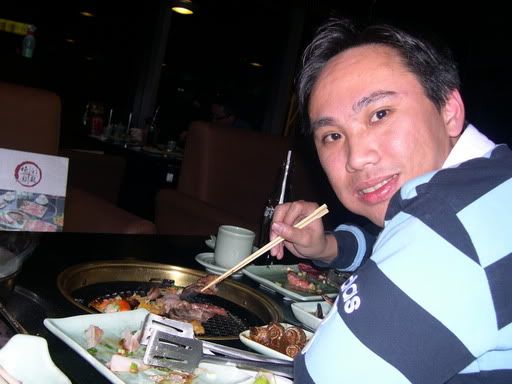 We then went to 誠品書店 after dinner but left empty handed.