Macau Trip
The weekend before the commencement of my new role, we had a nice trip to Macau.

I had a magic recovery from my illness the morning we depart, and we boarded the Turbo Jet in the afternoon. We went to have some 緬甸 food at "三盞燈" and then went on to the kart racing track. While we are waiting for our turn, we played the 估錢 game where each of us will grab some coins in our hands and we will take turn to guess the total held in our hands. The winner takes all. Edmund, Cyrus, Christie and Simon were the big winners, and I was the big loser!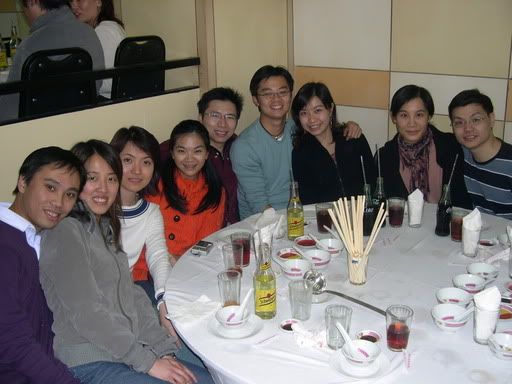 Our time has come and Simon, Cyrus, Edmund, Jo, Eva and I played the first round, but no matter how fast I drove, I couldn't seem to catch up with Cyrus and Simon. Then the 2nd round came and only Simon, Cyrus, Jo and I remained. The different acceleration and braking mechanism of 2 different karts made my life difficult (that's my excuse anyway!) and I crashed 3 times in my first 3 laps!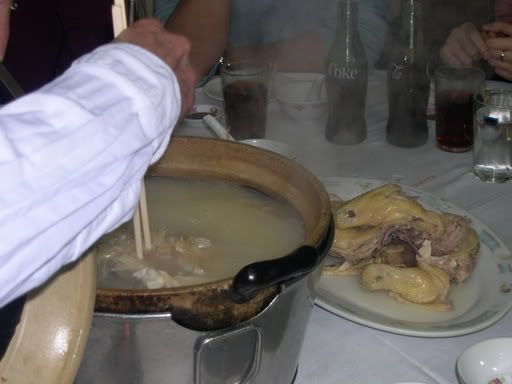 After a great sharkfin dinner at 寶石 restaurant, we then proceeded to get some souvenirs and Simon/Eva, Edmund went crazy to buy the 豬肉乾 etc.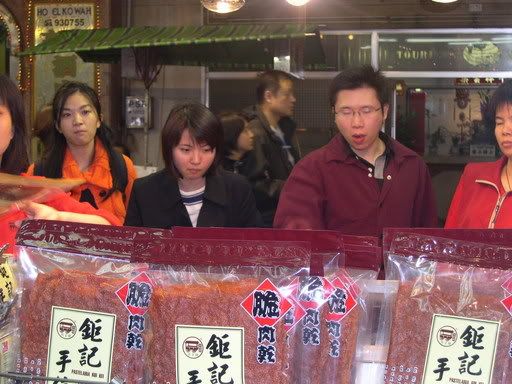 Then it was time to make some money - the Sands! I have won $600 off their blackjack table and Cyrus / Christie went one better - they won $1300 on a 老虎機!!!! We took the 23:30 jet back Hong Kong and thanks to Jo's copy of 蒲王, we had something interesting to read on the turbojet!