The Pope
So I was talking to Ellen on phone last night and she asked me who was elected the new Pope. I told her no one had been elected yet, and I was wrong. It turned out that the white smoke has billowed from the Sistine Chapel....but was it black smoke instead?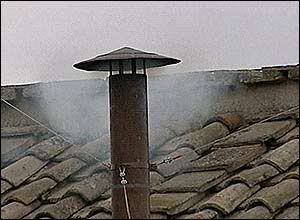 Then after 5 minutes, there was that guy coming out the balcony and delivered a speech in Latin (or Italian?) and I told Ellen that was the new Pope.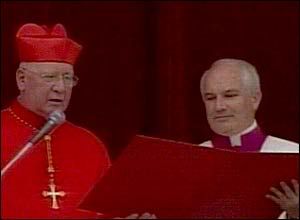 Wait a minute, no it wasn't. He was just announcing the New Pope has been elected who turned out to be Benedict XVI. The odds at Betfair just before the announcement for him was 1:4 (40 dollars profit for 10 dollars bet).